White House called out for allowing Karine Jean-Pierre to 'twist in the wind'
Fox News' Dana Perino slammed the White House for allowing press secretary Karine Jean-Pierre to "twist in the wind" during this week's contentious briefings over classified documents. 
Jean-Pierre has come under fire for stonewalling reporters' questions about the timeline of when multiple batches of classified documents were found at President Biden's Delaware home and the Biden Penn Center in Washington, D.C. 
The press secretary was asked on Jan. 11 if a second search had been completed after more documents were found at the president's Delaware home, to which she responded, "You should assume it has been completed, yes."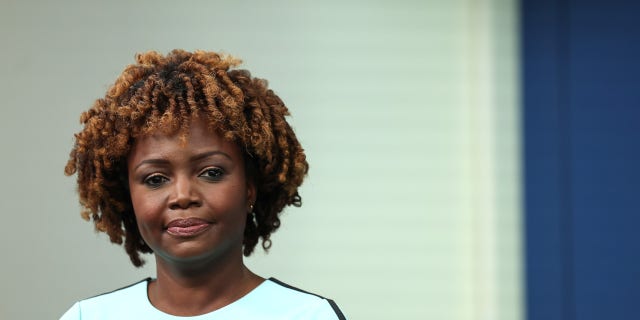 However, a day later, on Jan. 12, a third batch of documents was again found in Biden's Wilmington garage. 
Perino said Biden and White House Chief of Staff Ron Klain are to blame for allowing Jean-Pierre to lead briefings without the full picture. 
"One, they either didn't tell her. And I believe when she said she didn't know, she found out the same day the press corps did," she explained. 
"So it looks like she was involved in a cover-up if she did know. But she didn't know. So then they're like, 'Oh, wait, so you don't know what you're talking about? So you don't have the confidence of the chief of staff?' And they just sit there and let her twist in the wind every single day."
"The Five" co-host also questioned where Vice President Kamala Harris was in this debacle and why she wasn't helping the press secretary. 
"If I were Kamala Harris, I would go into the chief of staff's office [and] into Biden's, and say, tomorrow somebody from the Justice Department is going to help her out, and they're going to walk through this timeline, or you are ruining her ability to have a command in that room," Perino said.
ARE MORE CLASSIFIED DOCS OUT THERE? KARINE JEAN-PIERRE DODGES QUESTION
"And when you have White House reporters start to talk to the press about how unhappy they are, it's very hard to dig out of that."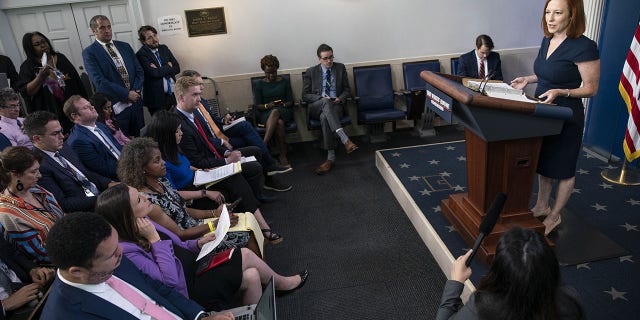 Perino argued the White House is like a construction site that says "80 days without a safety incident." 
"At the White House, they have zero days of providing inaccurate information," she noted.
CLICK HERE TO GET THE FOX NEWS APP
"But the president himself and Ron Klain, the chief of staff, owe her something better than what they have provided because they are making her job so much harder than it needs to be."