LAURA INGRAHAM: The star of the Davos World Economic Forum was the globalist system
Laura Ingraham highlights the support for China's globalist system among the Davos elites and applauds those who stand against the Communist Party's social order on "The Ingraham Angle."
LAURA INGRAHAM: This year, the star of the World Economic Forum — it wasn't Ukrainian President Zelenskyy or opera singer Renee Fleming. Well, it isn't a person at all. It's a system, a system of governance that we know is the envy of the forum organizers and attendees. We're talking, of course, about Communist China's one-party state. 
WORLD ECONOMIC FORUM CHAIR KLAUS SCHWAB DECLARES ON CHINESE STATE TV: 'CHINA IS A MODEL FOR MANY NATIONS'
Now, in the WEF's view, China delivers what western governments have faltered at: fostering harmony, more predictability, security, a sense of community and perhaps most important to the globalists, social order. An order requires debate that is extremely limited, or preferably no debate at all. Now we see this trend in our own country. Think of the lengths that our own government and Big Tech work to silence all of their COVID critics. Now, such censorship isn't dissuaded at Davos — it's celebrated.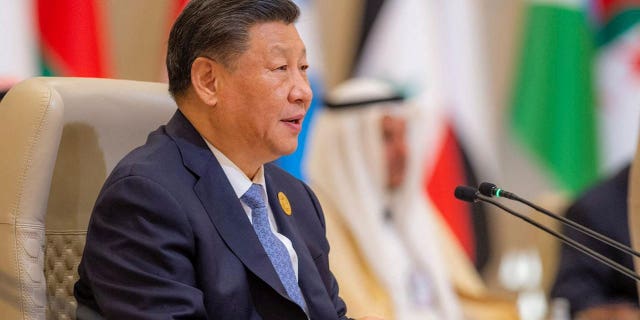 …
CLICK HERE TO DOWNLOAD THE FOX NEWS APP
These same elites give a pass to the real evil in the CCP. Those who pretend to be allies and fighting for equity in a green future in an ultimate bait-and-switch move. China does it every time. A government that will lie about the origins of COVID will say and do anything to gain more power and authority over free people everywhere. So I say, here's to the troublemakers, the good kind, those who resist the collectivist solutions that Devos-ians champion. Those who call out the meaningless virtue-signaling of the corporate titans and those who reject the money and access dangled by the elites who happily shill for China.