'Tiger King' star's interview about legally dead husband sparks debate online: 'Currently alive and well'
Carole Baskin, who starred in the hit Netflix series "Tiger King," ignited a social media firestorm after comments she made about her ex-husband, Don Lewis, resurfaced online. 
An interview that Baskin gave in 2021 is making rounds on the internet and fueling speculation that Baskin's ex-husband was not dead, as many fans thought, but currently hiding out in Costa Rica.
Baskin told ITV News that her ex-husband disappeared after he took a trip to Costa Rica with "about a million dollars" in an attempt to prove that he could "make a living" for himself. 
'TIGER KING' STAR CAROLE BASKIN'S 2021 STORY ABOUT LATE HUSBAND RESURFACES, INTERNET DEBATES IF HE'S ALIVE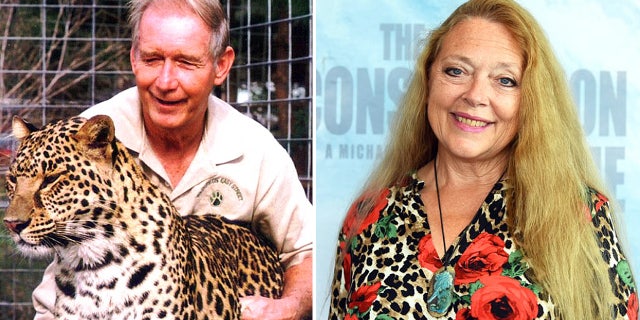 So she was shocked to learn, Baskin explained, that her husband was actually alive. 
"I don't know how it is that Homeland Security says he's alive and well in Costa Rica, but I'm glad to hear it," Baskin said. 
Lewis was declared legally dead in 2002. 
CAROLE BASKIN'S RESTRAINING ORDER AGAINST NETFLIX OVER 'TIGER KING 2' DENIED
Twitter users reacted to the news, with many saying that it poked holes in a popular fan theory around Lewis' mysterious disappearance. 
"Plot twist: They may have found Carole Baskin's ex-husband, the one she supposedly killed, alive in Costa Rica," OutKick founder Clay Travis said. 
Washington Post TikTok reporter Dave Jorgenson criticized fans for spreading rumors about Baskin's ex-husband without evidence. 
"Whether or not he's alive, it's wild how many people believe she killed her husband with no real evidence. Everyone laughs at Joe Exotic and his fellow tiger-owners but somehow their claims that Carole Baskin killed her husband are completely true??"
'TIGER KING' STAR JOE EXOTIC RESENTENCED TO 21 YEARS IN PRISON 
Jorgenson also blamed the Netflix documentary for putting the responsibility for Lewis' disappearance on Baskin. 
"Ask someone why they believe it, and they'll point you to 'The Tiger King' documentary as evidence. Meanwhile, the documentary: 'idk man I'm pretty sure she did it.'"
Some users joked that Baskin didn't kill her ex-husband, and that she was actually married to George Santos, a Republican Congressman.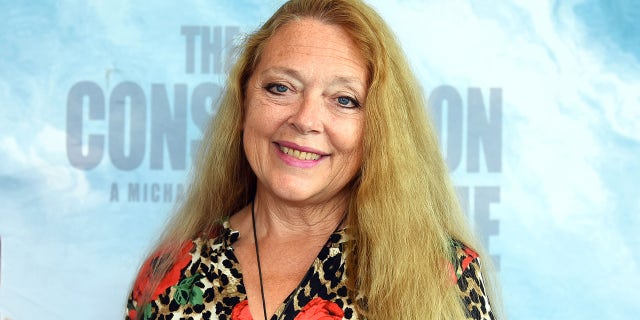 "Carole Baskin is innocent! Her husband, Don Lewis was found alive in Costa Rica. Here is the first photo of him in 10 years," Bobby Berk, an interior designer on "Queer Eye," tweeted alongside a picture of Santos. 
Baskin, an avid conservationist and animal rights activist, founded Big Cats Rescue. The website purportedly shows a screenshot of a Homeland Security document on the investigation into Lewis' disappearance. 
While sections of the document were blacked out, one sentence was at the heart of the controversy around Lewis' disappearance. "Don Lewis is currently alive and well in Costa Rica."
Fox News' Tracy Wright and Tyler McCarthy contributed to this report.
CLICK HERE TO GET THE FOX NEWS APP