Chicago alderman sounds off on gun violence after special needs man shot in the head waiting for school bus
A Democrat Chicago alderman sounded off at the Windy City's rampant crime wave in a profanity-laced tweet on Wednesday after a man with special needs was shot in the head on his way to school.
"Gang bangers shot a special needs man while he waited for his daily bus ride. He didn't deserve this," Raymond Lopez, who serves as Alderman of Chicago's 15th Ward, wrote on Twitter. "We don't need any bulls–t excuses for gang behavior. This is learned behavior. It is generational. And everyone that enables it is a f—ing criminal."
Lopez' ward includes the 4700 block of South Wolcott Avenue, where the attack reportedly occurred. A man identified by Chicago Sun-Times as 21-year-old Jesus Rega, was waiting with his father at the bus stop that regularly takes him to school when three people approached, reportedly shouting gang slogans in his direction. Rega is nonverbal and suffers from mental disabilities.
CHICAGO'S LIGHTFOOT FACES COMPETITIVE RE-ELECTION BID OVER CRIME FALLOUT AHEAD OF THURSDAY'S DEBATE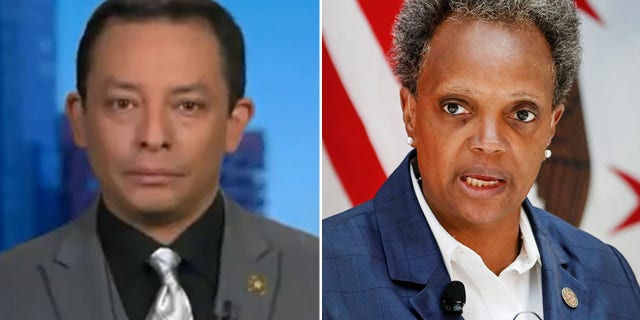 His father was dialing 911 when several shots rang out. Rega was hit three times. One of the bullets hit him in the head. Police reportedly counted almost 40 rounds at the scene.
Rega was transported to Stroger Hospital, where he reportedly underwent surgery. He remains in stable condition, the Sun-Times reported later Wednesday.
CONCEALED CARRY HOLDER SHOOTS 2 WOULD-BE ROBBERS IN CHICAGO: POLICE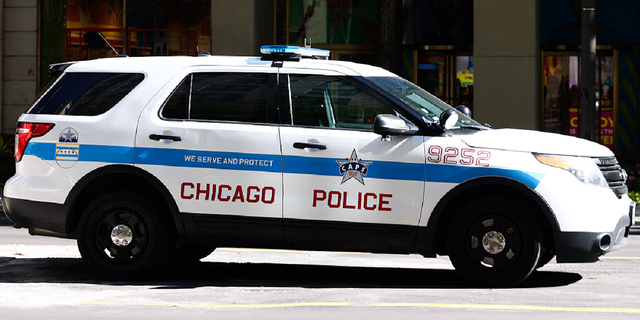 Lopez told ABC7 Chicago that the incident marks the fourth shooting in the area in the last week.
"The community needs to step up. People need to say enough," he told the outlet, "and they need to come forward, not only to bring the shooters to justice, but to put an end to this nonsense in our neighborhoods."
CLICK HERE TO GET THE FOX NEWS APP
Violent crime and gun violence has been on the rise in Chicago with a mayor that seems unable to put a stop to the bloodshed.
More than a dozen people were wounded and at least four were killed during one weekend in December, authorities said. The weekend prior, police counted 24 reported shooting incidents, 31 shooting victims, and at least six people murdered.